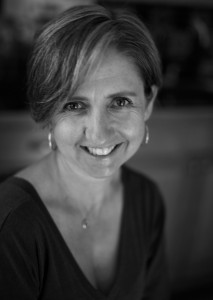 Sarah MacFadyen graduated with an honours BA in History from the University of Toronto in 1993. After a year living and working in France, and travelling in Europe, she returned to Canada to do a Masters in Journalism at the University of Western Ontario.
With degree in hand, Sarah moved to Ottawa where she started her first foray into the world of freelancing. She produced documentaries for CBC's The Inside Track, CBO Morning and All in a Day and worked as a freelance reporter and producer.
In 1996, she started as a full-time associate producer with CBC Radio's number one afternoon show in Ottawa, All in a Day. Over the years, Sarah produced both All in a Day and Ottawa Morning. She was also behind station series such as Size Matters, and the provincial Thanksgiving show The Homecoming Show.
But after 16 years in radio, it was time to try something new. In December 2011, Sarah hung up her microphone (at least for now) and began teaching part-time at Carleton University's School of Journalism and Communication. Now, Sarah's also taking a second crack at being a freelance journalist.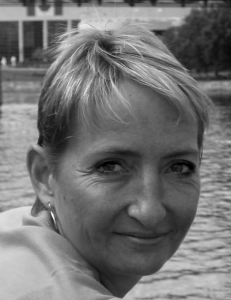 Dianna Little is a graphic designer with 25 years experience. Dianna graduated from the graphic design program at George Brown College. She started as a designer at Harbourfront's art department in Toronto. But much of her career has been spent in publishing at prestigious houses such as Ginn, Prentice-Hall and McGraw-Hill Ryerson. She was the art director at McGraw-Hill Ryerson for almost a decade before she too decided to pursue a career as a freelancer.
Dianna's keen eye, conceptual skills and years of experience have provided her with a long list of loyal clients. Over the years she's done design work for Guilford Press, Nelson Publishing, Gill and Macmillan, University of Hawaii Press, and Toronto and Region Conservation.
In the winter of 2011, Dianna and her husband bid goodbye to Ontario's snowy winters, packed their van and drove to Mexico. She now lives and works in sunny Yucatan. When Dianna isn't busy creating beautiful design work for her clients, you'll find her walking the beach with her dog Hannah.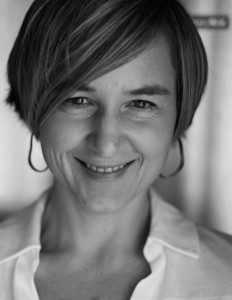 Patti Ryan has been working with words for nearly 20 years, first as a reporter, speech writer and corporate communications specialist, and since 2000 as a full-time freelance writer, editor and owner of Southside Communications Inc. Patti's work has been published in a range of Canadian
magazines and newspapers, including the Globe and Mail, National Post, Ottawa Citizen, Vancouver Sun and Maclean's. She has won a Canadian Association of Journalism (CAJ) award for investigative magazine journalism and has been a Gold Medal winner and Top 5 Finalist in the KRW Canadian Business Press awards. Earlier in her career, Patti co-authored a book about management strategies for high-tech companies: The New Innovators: How Canadians Are Shaping the Knowledge-Based Economy.
She is an exacting editor with a reputation for precision and style. A member of both the Professional Writers Association of Canada and the Editors' Association of Canada, Patti holds degrees in English literature and journalism from McGill and Carleton universities.